(North Korea) Medical Humanitarian Aid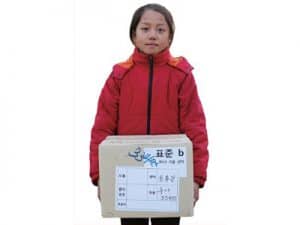 For more than 17 years, Father Jerry Hammond, M.M. has been saving hundreds of lives in North Korea. The Medical Humanitarian Aid Project is designed to treat patients who are suffering from multi-drug resistance tuberculosis. Under the umbrella of the Eugene Bell Foundation, we are able to meet face to face with the patients and interview those most in need who join the two-year treatment program. Medicines are specific to each patient-prescribed.
Treatment for a MDR TB patient costs about $5,000, takes roughly 18 months to treat and is painful with harsh side effects. For these reasons, it is vital for the project to maintain professionals to care for these patients.
Project Updates:
Approximately 300 patients completed treatment
More than 450 new patients enrolled
Even though we may see as many as 1,000 patients, we are only reaching 20% to 25% of the people who are infected with multi-drug resistant tuberculosis each year. Your gift will help Father Jerry deliver the necessary medications and provide the medical care and treatment to those most in need.