(Myanmar/Bangladesh) Economic Development Projects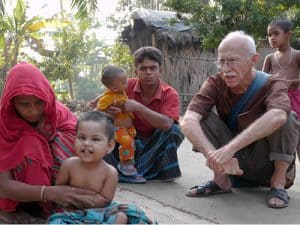 Father Robert McCahill, M.M., has spent more than 25 years traveling throughout Bangladesh and Myanmar to create and help to implement small, easy-to-manage income generating projects such as plantations, fish ponds and piggeries. These projects generate funds to support student boarding facilities through hostels that were built for the students.
Each year, Fr. McCahill travels to Myanmar where he visits a different diocese each year and works with local priests, sisters, brothers, and lay leaders of that diocese to identify 25 small projects, with budgets of $1,000 or less, to be financed by this project.
Each small project has different longevity but the infrastructure of the projects assure long-term usefulness. Projects are expected to make a return on the investment within one year. Some of the funds will be used to continue the projects.
---
Through the prayers and generosity of our Maryknoll Friends, this project will successfully accomplish its goals!