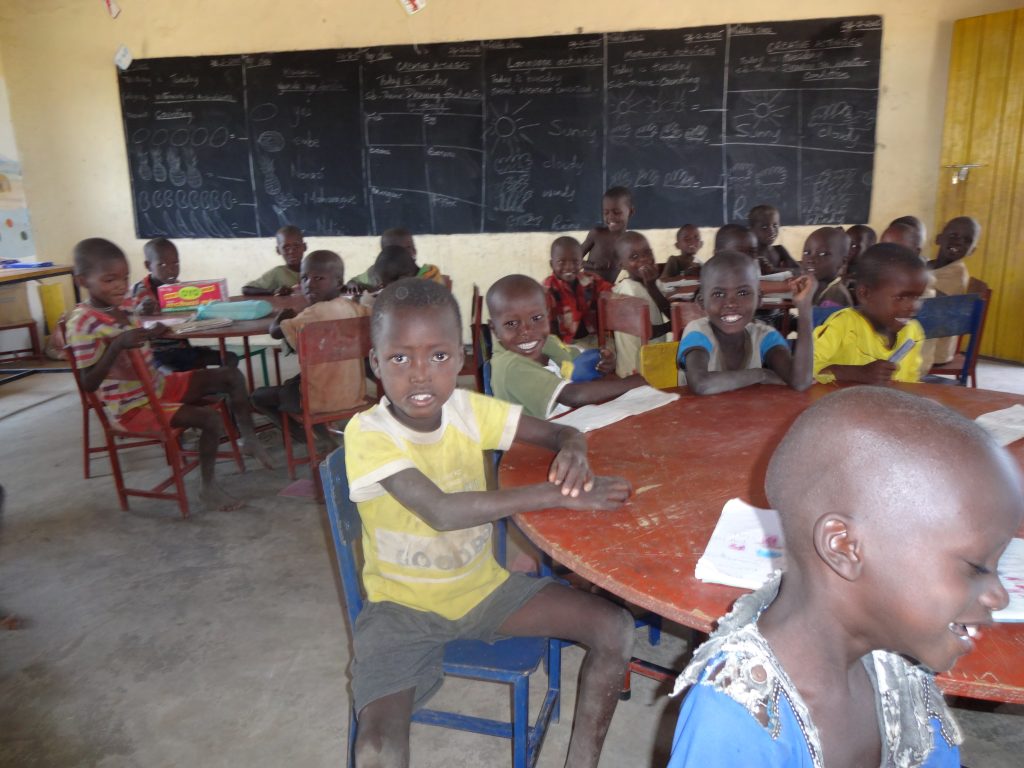 (Kenya) Mutamaiyo Peace Primary School
Fr. Lance Nadeau strives to promote inter-ethnic cooperation in an area of chronic, inter-ethnic violence. Funding will assist the local community to build three classrooms in Mutamaiyo Peace Primary School, which is affiliated with St. Brigid's Parish, Molo.
Located about 120 miles northwest of Nairobi, Molo is a fertile farming area inhabited by several ethnic groups: Kikuyu, Kalenjin, Kisii, and Luo. Since colonial times, the area has experienced inter-ethnic tensions that often led to violence. Following the restoration of multi-party democracy in 1992, violence, especially between the Kikuyu and Kalenjin, has become chronic and appalling. Widespread killing, vandalism, and ethnic cleansing occurred during the general elections of 1992, 1997, and 2002. However, the worst inter-communal violence took place during the 2007-8 national elections when at least 500 people were murdered, 250,000 displaced, 80,000 houses and businesses burned, and members of minority communities driven out of the churches and schools they attended.
Within the last month, interethnic violence has broken out again in Molo and Njoro. Twenty people have been killed. Many homes and shops have been destroyed. About 20,000 people have been displaced and have taken refuge in schools and churches.
Following the 2007-8 tragedy, members of the local Kikuyu, Kalenjin, and Kisii communities sought to build institutions and social patterns that would promote inter-ethnic understanding and security. They decided to create a new Molo by beginning with their children. Prior to 2016, each community had its own ethnic school. In 2016, with their own funds and labor, they completed a temporary structure that served as a small inter-ethnic primary school, Mutamaiyo Peace Primary School, right on the fault line of the Kikuyu and Kalenjin communities. The initial pupil intake was 20 youngsters for nursery school. In 2017, Maryknoll funding enabled the community to build a permanent three-classroom stone structure and grade one was added. Currently, 50 pupils from the Kikuyu, Kalenjin, Kisii, and Luo communities attend the school's nursery and first grade.
With your generosity and prayers, Fr. Lance and the community hope to expand the school to grades nursery through seven. Local people will volunteer for the construction work. The expansion will make the school eligible for government teaching staff and free primary education.