We Reflect on the Lenten Season
As we begin Lent, we strive to become better missionary disciples by confronting the challenges we face to accepting and sharing God's love with others.
May your pilgrimage through your own parish's stations of the cross deepen your walk with Him and broaden your understanding of our impoverished brothers and sisters who carry a heavy cross of their own.
Yours in Christ,
Father Ray Finch
Superior General – Maryknoll Fathers and Brothers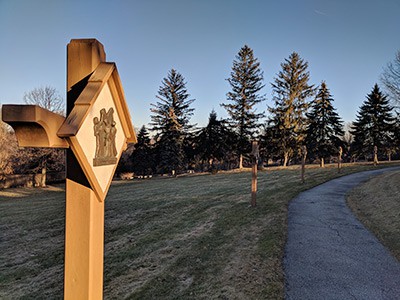 Lord, like lion and lamb, in Your inmost heart
justice and mercy calmly conjoin in peace.
I own my flaws, my imperfections, my forgiven sins
Of all You have created, humans only
Are from the womb imperfect, capricious, bent—
leaning always toward the easier, lesser.
Perhaps Your reason in making us imperfect
is You so much love growth, evolution, change?
I offer You a willing, unassuming soul.
Surely You will not reject a humble and repentant heart.
~ William J. O'Malley
Lenten Prayers for Busy People (Orbis Books 2004)