See How YOUR Contributions have Helped Us in 2016 
We can confront global poverty and offer the compassion of Our Lord to children and families in need – all because of the support of our faithful donors.
Explore some projects that you helped fund this year:
JOIN US in God's Mission of Hope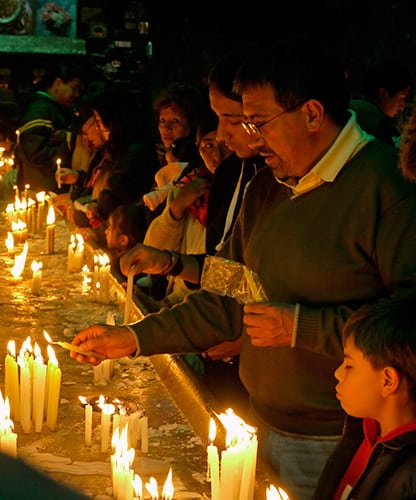 "May the God of hope fill you with all joy and peace in believing so that you may abound in hope by the power of the Holy Spirit."
No Hands but Yours
People yearn for the touch of hands
that help and heal and do not harm.
People long for love that liberates
and lasts as long as life itself.
People cry to heaven for justice
wondering who listens or answers.
People hunger for a word of truth
in a world drowning in deception.
People search for peace
not knowing it can only come
through prayer and reconciliation.
People confuse certainty with faith
and sacrifice freedom
on the high altar of security.
God asks,
"If not you, WHO?
If not today, WHEN?"
~ Father Joseph Veneroso, M.M.,
from God in Unexpected Places
(Orbis Books 2007)
You can make sure that tomorrow is filled with promise for the world's poorest.
Your gift to Maryknoll will help bring the compassion of Our Lord—and a reason to hope—to children and families in need.