DOUBLE
Your IMPACT!
~   ~   ~   ~   ~
A generous friend of Maryknoll will MATCH ALL Giving Tuesday Gifts, up to $40,000!
~   ~   ~   ~   ~
Maryknoll's mission work around the world address the root causes of poverty in innovative and far-reaching ways…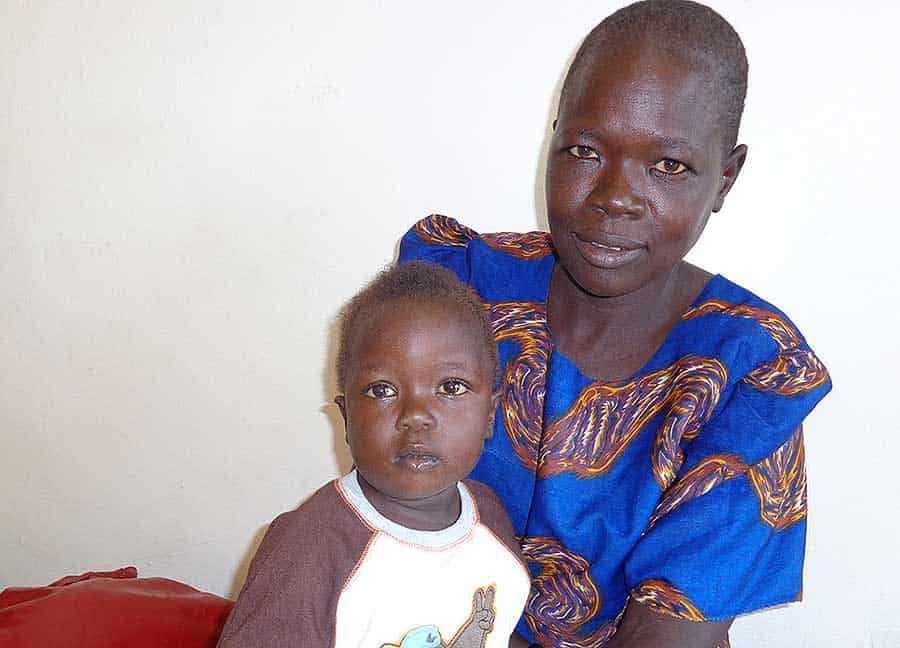 Eye Clinics for the Poor in South Sudan
Father John Barth, M.M. continues to lead the response in South Sudan for blindness prevention,treatment, and rehabilitation.
More than 12,000 eye consultations and 530+ eye operations last year
The eye clinics also help train nurses and cataract surgeons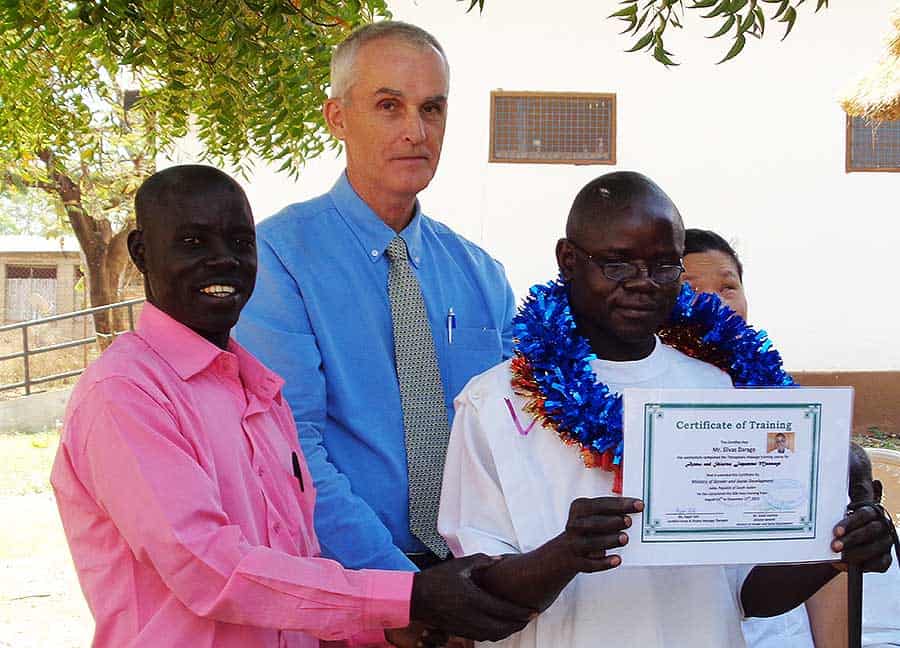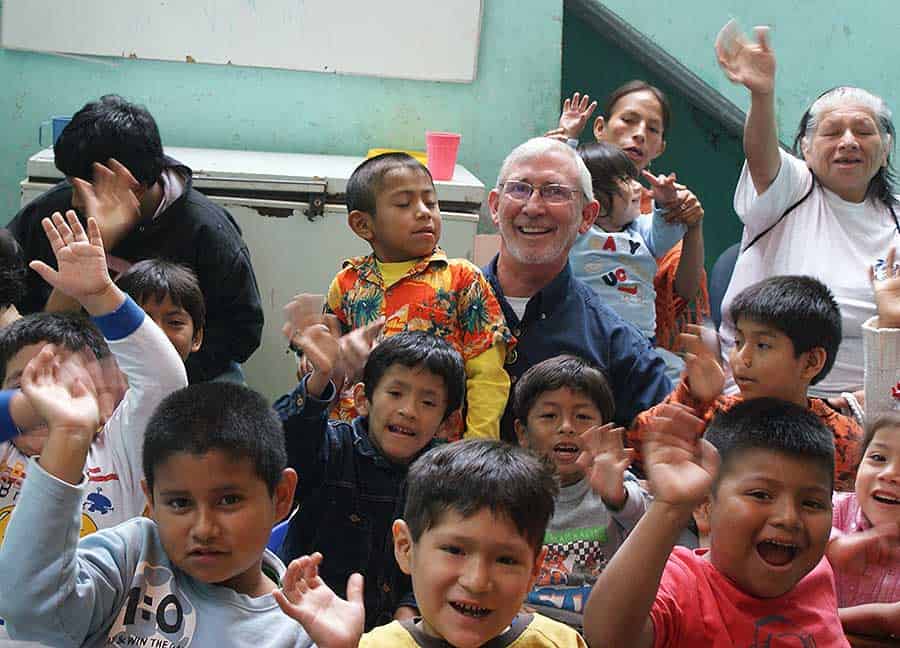 Feeding Women & Kids with AIDS in Peru
Father Joseph runs two major food programs in Lima, Peru that literally keep people alive.
An AIDS shelter for women and children to house and feed them during treatment
In-prison meal programs for undernourished prisoners who are HIV+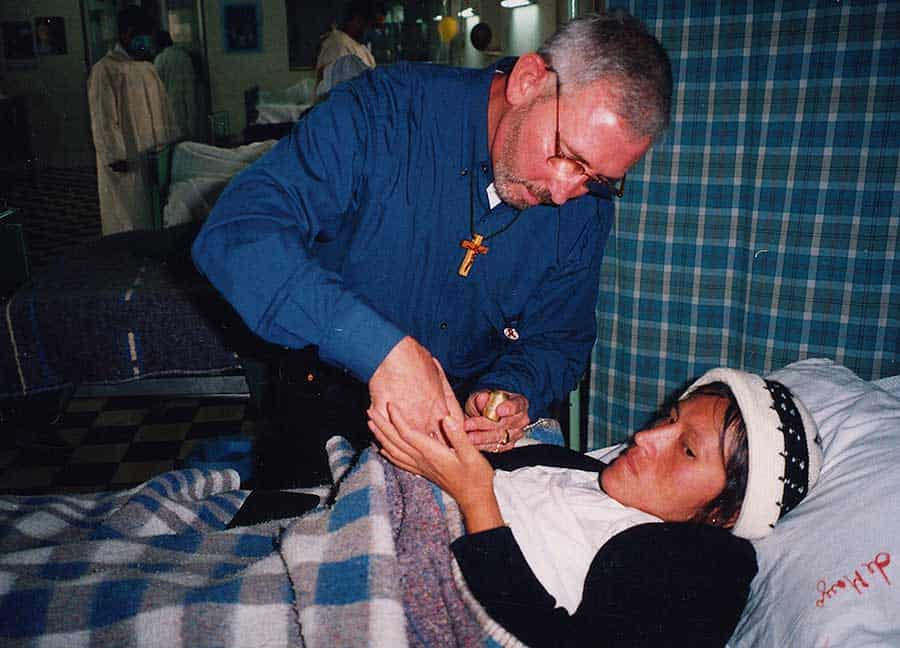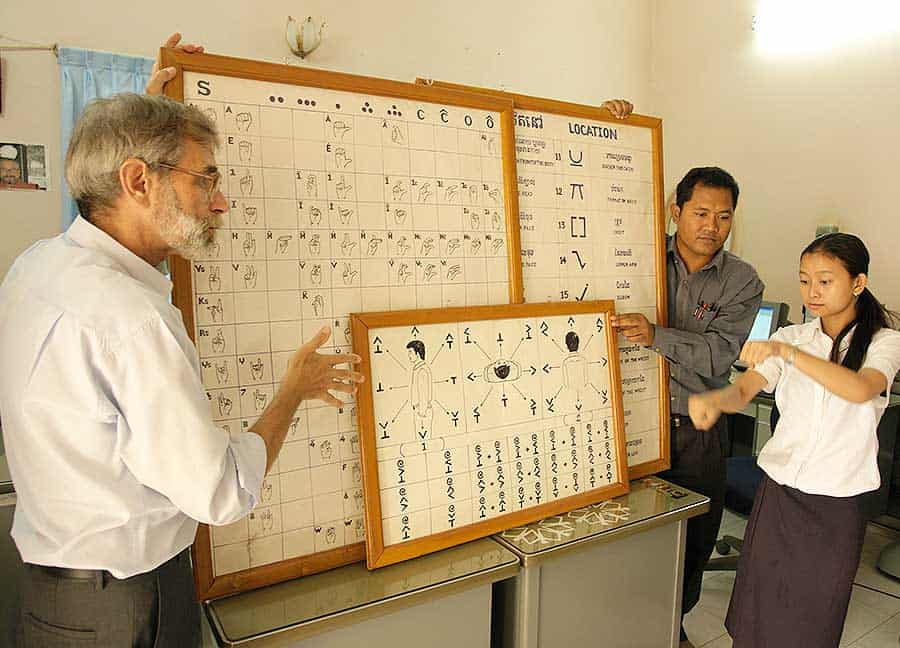 Skills Training for the Deaf in Cambodia
Father Charlie heads the only agency in Cambodia for deaf adults, providing education, job training, the teaching of sign language, and opportunities to socialize.
His main objective is to educate and train deaf people so they can advocate for themselves and become integrated into society.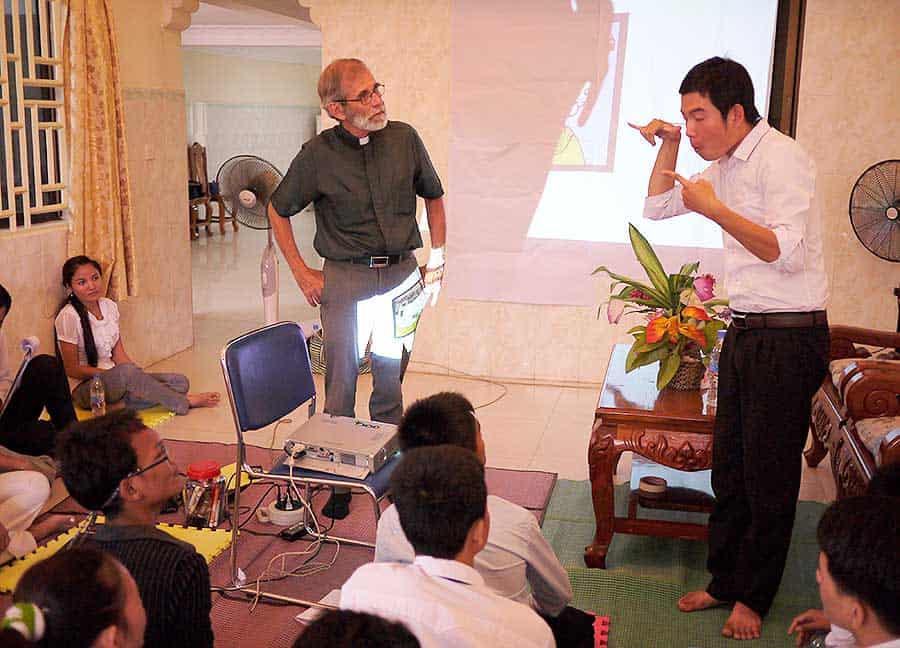 Your gift will touch hearts, and support our global missions of MERCY
Supporters such as you make these and other Maryknoll missions possible, bringing
the compassion of Our Lord to the poor and helpless in more than 20 countries.
Jesus gave us the perfect model of compassion, teaching us…
"I am among you as the one who serves." Luke 22:27
Maryknoll Society Mission Work around the World