Spread the Mercy of Jesus around the world with your special
Gift of the Heart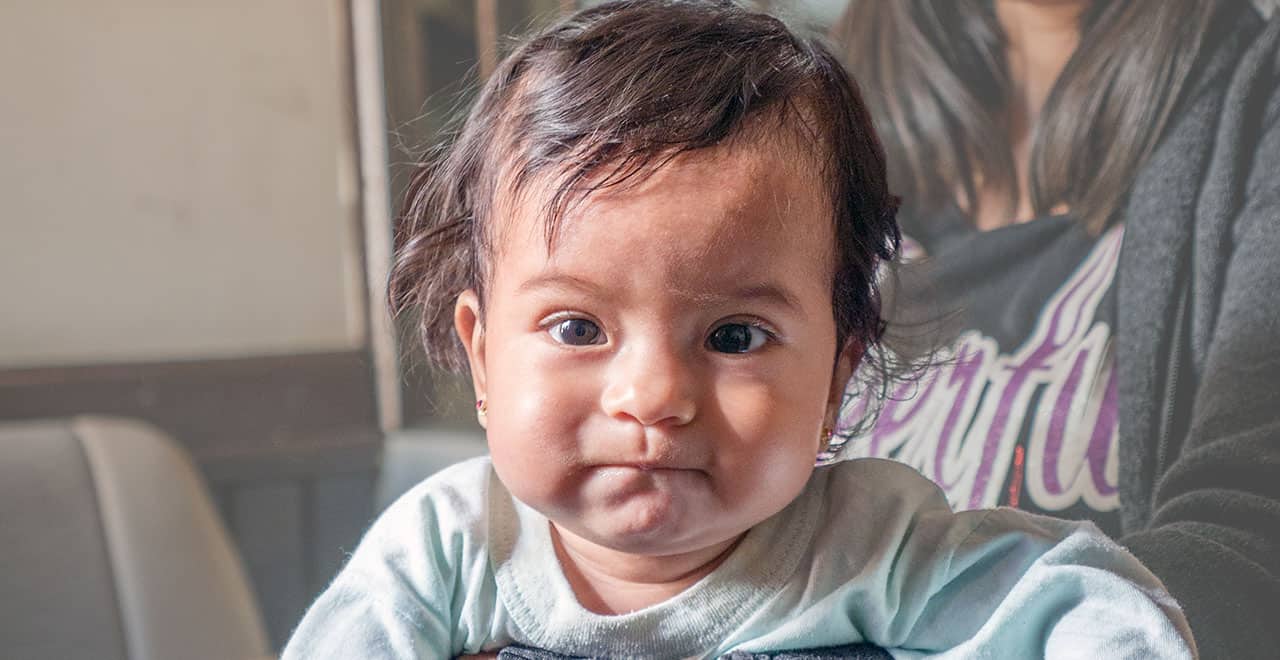 Please help our missioners meet urgent needs during our Gift of the Heart campaign. Poor, sick and marginalized children and families around the world need your help now.
Throughout the world, families and children suffer extreme poverty, hunger and disease. As the Lord's servants, we are called to bring dignity and healing to their lives.
We know that God answers prayers. And often, He answers them through the generosity of caring people like you. Maryknoll Fathers and Brothers in foreign lands have devoted their lives to do His will. They rely on you for assistance. When you support them, you play a direct role in our mission work.
By helping to provide basic needs like food, health care and job skill training as well as spiritual guidance, your Gift of the Heart becomes a gift of God's love and comfort.
The Gift of the Heart campaign focuses on the critically urgent funding needs of these missioners.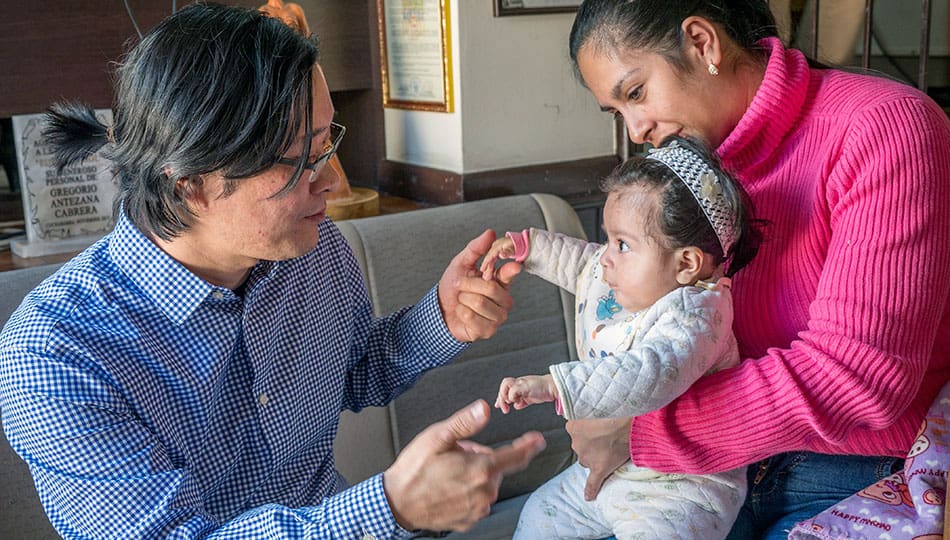 In Bolivia, heart surgery and recovery at a reputable hospital would cost a minimum of $14,000. Most Bolivians would not be able to afford such costly care. Fr. Dae Kim works in the Heart Surgery program with Solidarity Bridge, providing critical heart surgeries for infants and young children. Gifts from Maryknoll supporters fund these lifesaving operations.
The goal of the program is to help at least two to four patients a year to receive this health care. Father Kim accompanies the patient and his or her family during the heart surgery and all through recovery, offering pastoral and spiritual guidance through the healing process.
IMMEDIATE NEED: Surgeon Fees ~ Medical Supplies ~ Medical Testing ~ Family Accommodations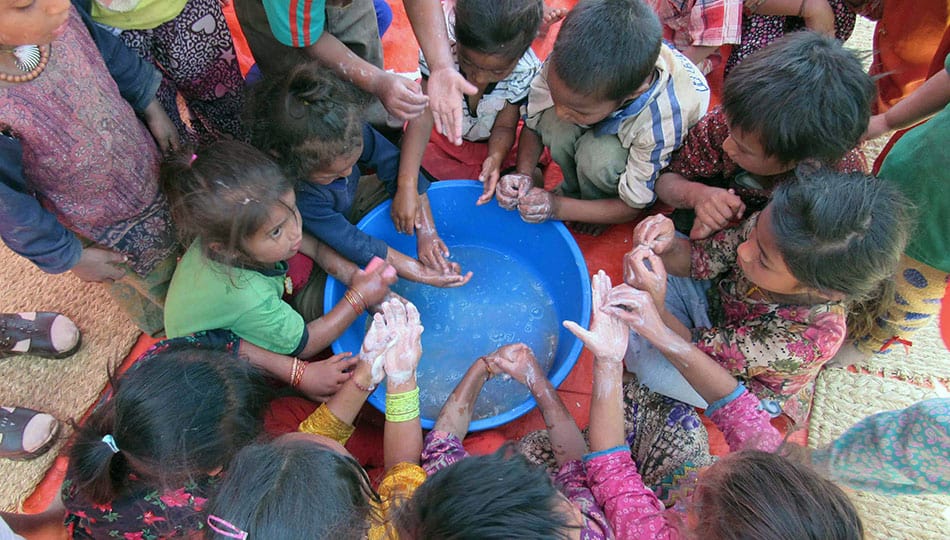 The Care and Development Organization (CDO) is a non-profit organization dedicated to relieving the distress of people in Nepal living in extreme poverty. This impoverished nation has been plagued by both war and natural disasters.
Together with CDO, Fr. Joseph Thaler works to improve the lives of the desperately poor refugee families after the Nepalese Civil War. They are providing medical care, health care and skills development, with particular focus on the welfare of women and children. Your Gift of the Heart will help Fr. Thaler provide dignity, hope and a future to many of these families and children.
IMMEDIATE NEED: Food ~ Funds to Purchase Livestock ~ Vermi-culture Kits ~ Sewing Machines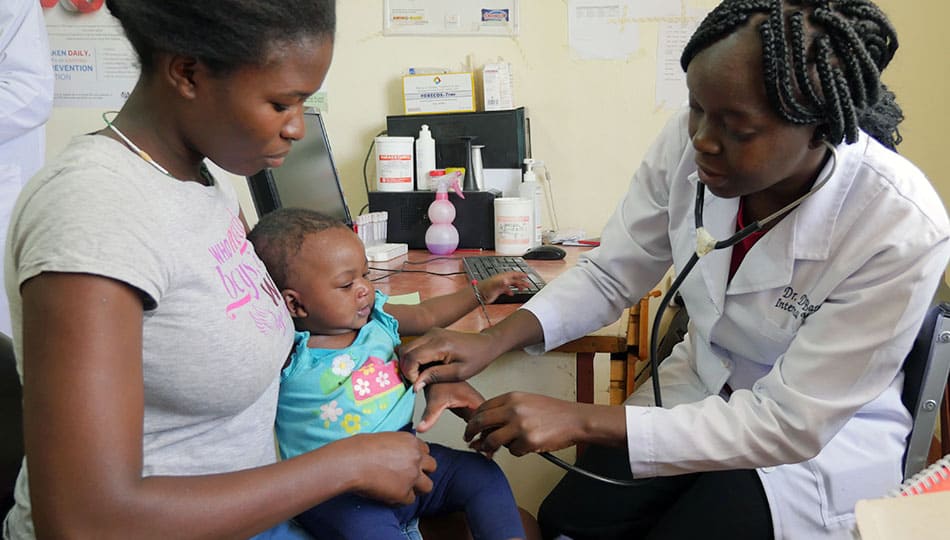 Eastern Deanery AIDS Relief Program was established in 1993 in response to HIV/AIDS among poor people living in the slums of Nairobi. Today, it is one of the largest multifaceted treatment and prevention programs in Kenya.
This program offers adults and children basic AIDS care as well as anti-retroviral treatment. It focuses on prenatal care and prevention of a pregnant mother passing the disease to her unborn child. Well-baby clinics identify infants at risk for HIV infection and provide immunizations for poor children who do not receive other basic immunization services.
More than 27,000 patients, including nearly 2,000 children and adolescents, receive care and treatment through this program. Even though a cure for AIDS hasn't been found, people are living longer because of anti-retroviral treatment.
IMMEDIATE NEED: Testing Supplies & Equipment ~ ARVN Medicines ~ Education Programs ~ Clinic Supplies
Heavenly Father,
we love You with our whole being.
Our being is in Your being.
Our spirit is rooted in Your spirit.
Fill us with love.
Let us be bound to others in love,
as we go our diverse ways.
Let us be united in this one spirit,
which makes You present
in the world, and makes You
witness to the ultimate reality, love.
We pray that love overcomes.
That love is victorious.
Amen.
~ Maryknoller in Thailand
Adapted from a prayer of Thomas Merton
JOIN US and your gift to Maryknoll Fathers and Brothers will make sure that all children and families living in extreme poverty throughout the world are cared for with the respect they deserve, and receive the compassion of Jesus Christ.
To Send a Donation by Mail or Phone
Maryknoll Fathers and Brothers
P.O. Box 302
Maryknoll, NY 10545-0302

1-888-627-9566
8 AM to 5 PM Eastern time