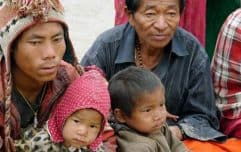 Through the generosity of our benefactors, Father Joe Thaler, M.M., continues to rebuild the multiple programs that aim at providing health care and education for the workers employed by the brick factories as well as taking care of people residing in remote villages. In addition, the Trans Himalayan Environmental Livelihood Program provided training in cultivation, briquette making, organic farming and vermicomposting.
How to Help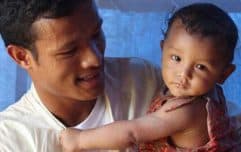 Poor living conditions and violence in their homelands have resulted in an increase in refugees into Thailand from Sri Lanka, Pakistan and other countries in the Middle East. Your gift enables Father Thomas Dunleavy, M.M., and others to take care of their physical needs by providing food, clothing, shelter, medical care and education to families.
How to Help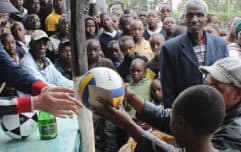 With the next general election approaching in 2017, the program aims at preventing a repeat of the pre and post election violence that occurred in Molo, It is a small town located 200 kilometers from Nairobi that has been the center of ethnic clashes and was among the worst hit during the 2007/2008 post election violence. More than 400 people were killed, 250,000 displaced and 80,000 houses torched.
How to Help