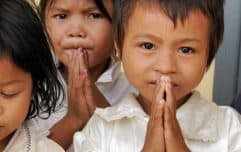 Thanks to Father Robert Wynne, M.M., and others, Maryknoll continues to service the impoverished folks living in shanties outside Phnom Penh in Anlong Kngan by looking after their health and the education of their children. We seek out the abandoned elderly, providing a couple of hot meals a week and, when possible, attend to their medical needs.
How to Help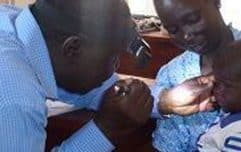 Father John Barth, M.M., continues to respond to the need in South Sudan to assist the blind and provide treatment for blindness prevention and rehabilitation. Scholarships for medical staff to learn ophthalmic care will be offered and a new eye clinic will be constucted for the newly trained staff to work upon completion of their studies in Tanzania. This will be the first eye clinic in the state of Eastern Equatoria, which has a population of more than one million residents. Your gift will make a difference.
How to Help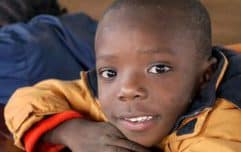 Though the Tunaweza program "We are able", Brother Loren Beaudry, M. M., helps young adults with learning disabilities to become self-reliant. They learn to wash, cook, garden, sew and to read and write in Kiswahili. With assistance, students receive math and speech therapy support as well as social services. At Bukumbi, a place for the mentally ill, Maryknoll supplies rice, vegetables and soup. While at the Mabatini parish, Brother Beaudry provides workshops, leadership training and fundraising. Your gift provides a brighter future!
How to Help