Our theme of "Good News" for the 2021 Maryknoll Student Essay Contest was based on a simple observation: the world seems full of "bad news" stories showing the worst of humanity. But there are many people making the world a better place. Students were asked to write an essay sharing a "good news" story from their own lives and explain how it reflects the Good News message of Jesus.
We received essays from all over the country, from young writers competing in two divisions (grades 6–8 and grades 9–12). Following are the winning essays.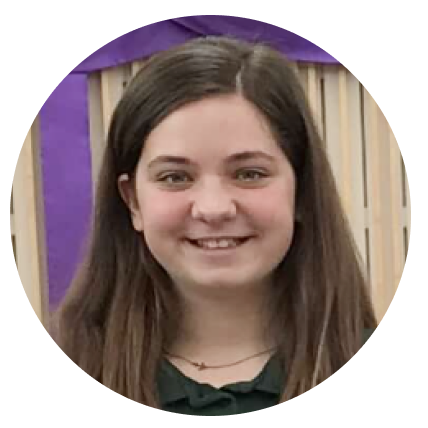 1st Place Winner - Isabel Lombardi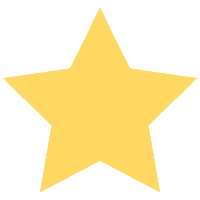 Everyone has a toothbrush, right? Actually, that is not true. There are many people in our own communities who do not have all the things we need to live. I realized this when talking to the vice principal of a school in my own community. She told me the story of a little girl who was not able to brush her teeth at home because her house only had one toothbrush, which was for her mom. This made me stop and think, and then make a difference.
My goal is to have everyone feel equal, no matter their size, age or skin color. I was only in fifth grade when I decided to take the first step in making a difference. I heard even more stories of families and children who did not have the necessary means to live a healthy, safe life at home. There was a family with four children who all had to share the same clothes. One day, the oldest wore a shirt to school and spilled spaghetti sauce on it. The next day, her sister was wearing the same shirt, still with a spaghetti stain. The family could not afford to wash their clothes every day and had to wait for everyone to wear it so they could save water and money on detergent.
These stories made my heart ache for something more for these families. I realize I am very blessed, and it is sad to know that some do not even have enough food to keep their bellies full or soap to be clean. Jesus lived His life selflessly, making sure everyone felt loved and putting everyone before Himself. More "good news" will spread as more people follow in the steps of Christ. I decided to walk like Jesus and make a difference. Every person has a heart, and God gave us the choice to open it to others. I chose to open mine to these students at Allen Elementary.
I started by writing a grant proposal for $2,500 to The Junior League. I was awarded the grant and then worked with my family, friends and school to collect the supplies needed for the project. My project was called "Totes of Kindness." The project started with acquiring a few basic supplies for a few families, but because of all the support, we helped over 50 families. Each received a large plastic tote full of food, toiletries, books, socks, cleaning supplies, grocery store gift cards and more. I chose to purchase totes for each family because they provided them with an airtight container to pack belongings for a move. Many families would have to move from place to place frequently and would often use garbage bags for their belongings.
After all supplies were collected, volunteers worked together to assemble the totes. It was amazing to see how many people stepped up to help. We made sure every tote had all the supplies and packed them into a truck to be delivered to Allen Elementary. Upon arriving at the school, we met the vice principal and guidance counselor. As we opened the back door of the truck that contained all the totes, I glanced at the guidance counselor and watched as tears slid down her face. She came over and hugged me and told me how much it meant to her that someone as young as myself had the heart and determination to help so many families. Families that would not have otherwise had dinner that evening or detergent for their laundry. My heart filled with joy at the appreciation I received from everyone and knowing these totes made such a big impact. In that moment I felt a warm feeling, light shining inside my heart. I realized that was the love of Jesus.
There are so many stories in the news about harm, destruction, devastation and just the worst of humanity. But once in a while you will hear a glimpse of good. This story did start with sadness but ended with joy, positivity and a spark to change our community for the better. There are people out there living as Jesus did, working hard to make the world a better place. We must believe there is hope. Every person has a heart, and God gave us the choice to open it to others. As a Christian, I try my best to open my heart and love as Jesus did, hopefully inspiring others as He inspired me.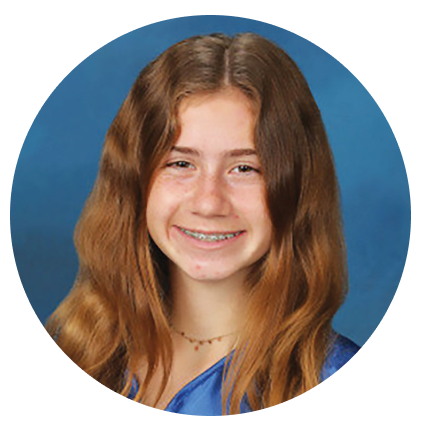 2nd Place Winner - Riley Szuba
Riley's "Poor in Heart" gives a deeply personal testimony about the loss of a parent – and the overwhelming support Riley received from teachers, relatives, friends and even strangers. Riley writes, "Through their love, I was able to recognize the love of God." The experience taught Riley empathy and compassion: "When I was broken and hurting, I was given a glimpse of the beautify of salvation. Now, I want to pass on this good news to others who may be hurting, too."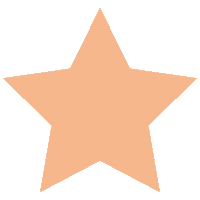 Poor in Heart
Jesus came to live among us and to redeem us. He is the good news of our salvation, and he expects us to live as people who recognize that gift it out and pay it forward. Leviticus 25:35 says, "If your brother becomes poor and cannot maintain himself with you, you shall support him as though he were a stranger and a sojourner, and he shall live with you." At one point in my life, In my story, I was poor in my heart, but the people around me supported me, even though they did not all know me well. When I was at my lowest, they brought me the good news message of Jesus.
Last year, my dad passed away. He was my best friend. He made me laugh, encouraged my interests, and celebrated my accomplishments. When I received the news of his death, I was heartbroken. The person I loved more than anything–the person who had always made sure that I was okay–was gone. So how could anything ever be okay again?
I felt so alone.
I was not alone, though. People all around me were giving my family support. My extended family sent cards and all the way from Michigan to California. Their notes were filled with prayers and condolences. Families from my school brought us dinner. Most of the people that did this for us were not my best friends; they were simply people who saw an opportunity to help. My teachers and coaches always made sure I was all right, even if their lives were not. They put me first when I was not in the mental state to put them first. When I was convinced that felt like my life would be miserable forever because of my dad's death, my community made me feel like I could get through the heartache and be okay.
When Jesus performed the miracle of the loaves and fishes, he took compassion on the people who had gathered to see him. IA boy gave Jesus as much food as he had for everyone to share. There were just a few loaves of bread and a couple fish, but through the power of Jesus it was enough to feed 5,000 people. The boy who had food gave Jesus his food to share with everyone, instead of keeping it for himself. Similarly, the people around me gave me their food, so I could eat. Somehow, their generosity and empathy, through the mercy of God, were transformed into the nourishment I needed and magnified so that I could be satisfied. When I trusted that God that he would take care of me, He did. He sent me just what I needed.
One of the beatitudes is "Blessed are those who mourn, for they shall be comforted." My friends and family did what Jesus would do: they comforted me, they took care of me, they showed me what it means to be part of a community. They assured me that, even in my darkest hour, I was not alone. And when I was aching for good news, they reminded me that Jesus is the ultimate good news: that through his sacrifice my dad and all who believe have been granted eternal life.
Now, I look back nd realize how much I needed those people in my life. Through their love, I was able to recognize the love of God. I was able to trust in the good news of Jesus because I saw it reflected in them.
The pain that I went through made me more empathetic, so now I can help others as my community helped me. When I was broken and hurting, I was given a glimpse of the beauty of salvation. Now, I want to pass on this good news to others who may be hurting, too. After all, isn't that when we most need the good news of Jesus?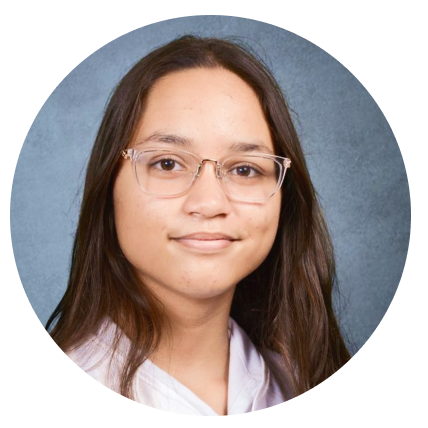 3rD PLACE WINNER - Ava Quirindongo
In "My Everyday Hero," Ava writes about a role model in her life for sharing good news: her stepmother, Tessa, who is active in a human trafficking task force. Ava reports, "She works comforting the wounded and helping them get through their trauma." Through Tessa's work, Ava has learned about the issue of human trafficking – but also that "God works in amazing and mysterious ways. He can turn trauma and suffering into a way to become stronger."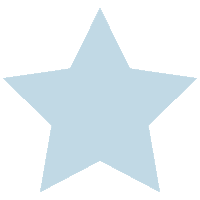 "Between 2012-2017, 89 million people experienced some form of modern slavery for periods of time ranging from a few days to the whole 5 years." That was a statistic from the Neal Davis Law Firm, who wrote an article on Human Trafficking. Up until a few years ago, I was completely oblivious as to how serious this topic is. I wasn't introduced to this until my
stepmother, Tessa, came into my life. She said that human trafficking is "The practice of trading and giving away a human life for personal power and control through financial gain. Using influence and abuse to threaten and traumatize another into prolonged servitude and oppression." She helped me and so many others in this horrible situation through her kindness and generosity. She spreads the good news of Jesus and his work, and shares a message of hope and unity to all.
Your trauma and hardships don't define you, but how you respond and react do. You have the choice to work through it and persevere. It's a difficult and excruciating journey, but it gives you a chance to comfort others. This is the path Tessa took, and it opened an opportunity for her that saves so many people every day. As I grew up I watched her become more
confident and brave, skills that I still need a lot of work on. She started performing more public speaking and volunteering her time. More recently however, she's taken a very brave and moving step towards the common good. Tessa now works for the Human Trafficking Task Force, and gets to personally help and save people every day. She works with comforting the wounded and helping them get through their trauma. She gives them a chance at a safe life with their family, something that we all take for granted. Sometimes we get so caught up in our everyday lives things just seem to pass by us. We need to remember to take time to appreciate everything God has given us, and remember that He has a plan for everyone and everything. Not only is she helping those most in need, but also me. She taught me what human trafficking truly is, and how I can avoid it and stay safe. Through her advice I've also learned how to take care of others and all those I love along the way. Because of what she stands for, she's my biggest inspiration! Through her I can learn bravery, strength, devotion, and grow a relationship with Christ. I want to devote my life to helping others just like she is, and use my strengths to spread the good news.
Tessa devotes her life to Christ and saving other people through her work. In her everyday life she shares the "good news" message of Jesus through her generosity. Jesus is a model of love, patience, and faith, which I think Tessa exemplifies exceedingly well. She uses her past and the gifts God has provided her to reach out a helping hand and spread His word.
Not only does she work very hard every day, she finds a way to also balance her spiritual life. She helps me with bible study and prays over me when I'm going through a rough time. Like her, I strive to be able to devote my life to helping others and stick with God along the way. She's helped me realize the importance of the relationship I have with Him and how to grow it. Tessa is an everyday hero, working in the shadows to support those who have been deeply harmed. Not only is she an inspiration to me, but all the other kids and adults she saved. To them, she's a humble beacon of hope and life. She does everything in the name of God, and is always working to keep him as number one. She is one of the most important people in my life, and I am so incredibly proud to call her my bonus mom.
God works in amazing and mysterious ways. He can turn trauma and suffering into a way to become stronger. Through the hard times we come together as a community and improve as a nation. That's what Jesus wanted to teach us. We need to come together, treat people with love and respect, and remember who was the creator of us all. Tessa has helped me realize this through her kindness and spread of the good news.
DIVISION II (Grades 9-12)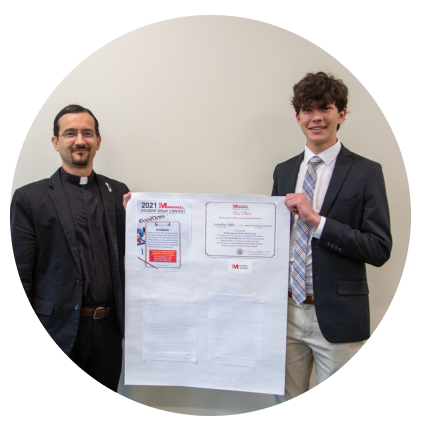 1st Place Winner - Jonathan Taffet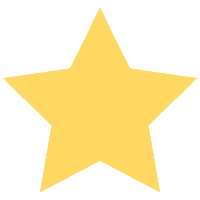 A random number eagerly buzzed on my phone. I almost never pick up when faced with an unknown caller. This time was different. Just a few weeks prior, I decided to expand my lawn mowing business to occupy the expanded free time I had in the summer. With low expectations, I had posted an advertisement on our neighborhood website. To my surprise, I received several calls, and I mowed several new lawns, but none were jobs I wanted to keep. This time was different. 
I picked up the phone and a man introduced himself as Hector. Before I could get much out, he asked whether I drove a large pickup truck and if I used a large commercial mower. I answered no to both, caught off guard by these strange, unexpected questions. Confused, I cordially told the man I would meet him in an hour to check out his yard. I proceeded with caution as I arrived in an unfamiliar neighborhood, at a house with tall grass, jungly flowerbeds, a collage of Texas license plates spelling out "Hector Jr.'s Place" tacked to the trunk of a massive pin oak. I had a bad feeling about this yard. This time would be different, I worried. 
Hector welcomed me into his backyard, which was no less unruly than the front. He was an endearing older man, despite his sweat-soaked shirt, his overworked back and his badly bruised face. He pointed out some of his handiwork: the bench swing, the patio, the fire pit, and told me how he loved working outdoors, but his recent fall prompted his wife to keep him indoors. He sat down, explained to me how he liked the grass cut at the highest setting on my mower, how the backyard needed to be cut every two weeks, whereas the front needed to be cut every three weeks, and asked for a price. I suggested what I felt to be fair. He proposed twice that price. Caught off guard again, I graciously accepted, shook his hand, and headed home. This job would be different. I continued mowing his yard every three weeks or so, chatting briefly with Hector each time I mowed. 
One Friday, I was pressed for time, and briskly mowed. Just as I was blowing the last of the leaves away, Hector motioned for me to come in, under the oak. Worried I had missed a spot, I scanned the grass as I walked up his driveway. He wanted to show me something. But I needed to go. I tried crafting respectful departing words, but something in me told me to stay. He gingerly pulled out his wallet which had a picture of a young man, one who radiated strength out of both his biceps and his smile. He gestured toward the placard with the picture. "This is my son, Hector Jr.," Hector Sr. said. 
With a proud, yet melancholic tone he explained how his son joined the army, how he was deployed in Afghanistan, and how he said he was fine when he came back. He honored his son's character, describing to me how Hector Jr. always stood up for what was right, and was never afraid to challenge something or someone who was doing wrong. Hector paused, looked at me, looked back at the picture in his wallet and between tears told me how Hector Jr. was not fine; he had taken his own life. My heart sank. I thanked Hector, thanked him for telling me, thanked him for raising such a remarkable man and thanked him for his son's service. I gave him a hug and promised him to make the yard, especially Hector Jr.'s place, look as good as possible. With a smile, Hector thanked me.
That time truly was different. I now shared some sorrow with Hector Sr., hoping that by mowing, by mowing well, by mowing with love, I could in some way ease Hector's loss, ease Hector's pain. By listening to his story, and by being determined to honor the memory of his son, I put a smile on Hector's face. Just as Jesus offers comfort to the mourning, in a small, seemingly insignificant moment, I too was able to offer consolation to Hector. I pray that by helping Hector to carry the weight of his grief, I make his yoke even just a little easier, and his burden just a little lighter.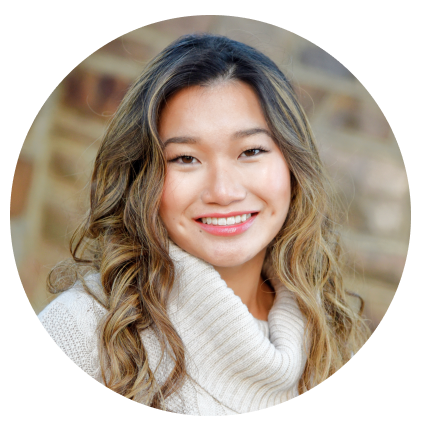 2nd Place Winner - Julie Platt
"A baby girl, nestled in a basket, arrived on the steps of a hospital in Hunan, China," Julie begins. She then reveals, "I was that baby girl!" The "bad news" she relays is the real pressure at that time in China to abort babies. The "good news" is that Julie was adopted from an orphanage by loving parents – the answer to their prayers. "Sharing the Good News: Pass It On" concludes with Jesus' message: "all people are worthy of love, and love is his gift to us."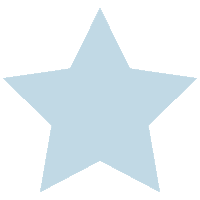 Sharing the Good News: Pass It On
A baby girl, nestled in a basket, arrived on the steps of a hospital in Hunan, China one day in September of 2003. An employee finds the child and brings her inside. The rest of her first fifteen months were spent in an orphanage. I was that baby girl! This was the beginning of my "good news" journey. How could this be considered a "good news" situation? Only through the grace of God and the presence of Jesus in this situation could you expect anything "good" to transpire.
My birth parents lived in a poor region of Hunan, China and were unable to properly take care of me. The "bad news" in China at that time was many parents in the same situation were forced by their government to abort their babies. Sometimes baby girls were born and killed soon after birth. The "good news" is that my birth parents chose LIFE for me! I believe God's hand was at work in their decision. I believe He knew that more than seven thousand miles away were two amazing people, my adoptive parents, praying for a baby of their own. He knew they would pass on His message of unconditional love to me and raise me to love Him in return.
My mother believes their entire adoption journey was a "God Thing", a direct answer to her prayer in October of 2003 when I was only one month old. My mom and dad were on vacation in a beautiful national park in their home state, a place they considered a spiritual retreat. One evening, under a full moon, my mom opened her heart to God/Jesus thanking Him for all the blessings throughout her life. Her only regret was her inability to have children even after various fertility treatments. She told Him that she had always felt that part of His plan for her life was to be a mother, and my dad wanted a child as well. She turned control of the situation over to Jesus. She asked for His will to be done and for Him to somehow show them a sign of what He wanted them to do. The next day they returned home. That very day a phone call changed their lives and my life forever! Close friends called and came over to share with my parents their plans to travel to China to adopt a baby girl. They had found a Christian adoption agency and encouraged my parents to do the same thing. My mom was shocked to have had such an immediate and obvious answer to her prayer! She believed Jesus used their friends as messengers to relay His "Good News". She shared her prayer with my dad, and our "good news" journey began! After much paperwork and a trip to China, I arrived home on Christmas Eve 2004 to a loving family in the United States of America!
How does this reflect the "Good News" message of Jesus? This event reflects His message in so many ways some of which I already mentioned above. In addition, Jesus teaches us that He is always with us, that nothing can separate us from His love. He will never forsake us. Even though I was born in a predominantly non-Christian country, He was with me. He found me and rescued me from a life where I may have never had the chance to know of His love and forgiveness. He brought me to a wonderful country and made me part of an amazing family! The Bible tells us that we are all adopted children of God, and He welcomed me into that family, too. His message tells us that all people are worthy of love, and love is His gift to us. He opened my parents' hearts to love me as their own child and accept another child, my little brother, into our family. They reflect His unconditional love to us every day of our lives.
Jesus's message is also a message of HOPE. Hope was evident in the way my birth parents hoped for a better life for me and how my adoptive parents hoped for a child of their own. Consequently, I hope for a great future where I have multiple opportunities to pass on the "Good News" message of Jesus to others throughout the rest of my life!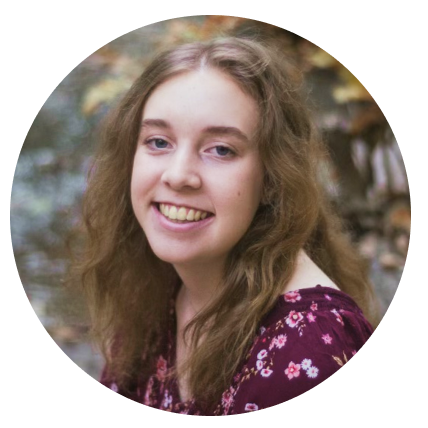 3rd Place Winner - Clare Oberg
Clare takes us from a conversation at her family's dinner table to the Stephen Center, a shelter for homeless and addicted people. In "Peace and Joy in a Broken World," she introduces us to Robert, a young man with tattoos and a long beard who is also volunteering. As Clare observes his warm care of others – and learns his story of recovery – she reflects on the "good news" of service: "spending one evening serving meals instead of watching a movie can impact other people."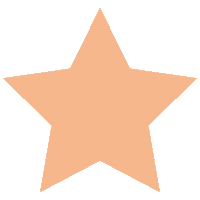 Peace and Joy in a Broken World
 About a year ago, my family was enjoying our dinner as we sat around the table together.
We were eating our spaghetti with meatballs when my father announced that he desired for our family to complete more acts of service in our community. We heartily agreed. Jesus calls all of us to serve those around us, so we could not say no to an opportunity for growing in virtue. I was excited to hear what he had to say, but despite my positivity towards the idea, I was slightly hesitant. I have lived in a nicer part of Omaha, NE for my entire life and have always avoided the more dangerous parts of the city when possible, so I was unsure as to how "more acts of service" would be implemented.
A few weeks later, I found myself in the kitchen of the Stephen Center, a shelter for the homeless and those struggling with addictions. I was nervous, for I had interacted with homeless people in my life only once before. Questions and anxieties raced through my mind. What do I do? What do I say? Are they nice? Do I talk to them? The anticipation rose as my parents, four siblings, and grandma all huddled around a volunteer who explained our roles to us. The volunteer was young. He wore a long beard, and tattoos covered his arms and neck. If I had seen him on the street in a sketchier part of town, I probably would have avoided his gaze and quickly rushed past him. Instead, I found this man to have a welcoming personality, a great sense of humor, and deep compassion for anyone he came across. His name was Robert, and although he might not believe in Jesus, he showed me what true Christianity looks like.
That night, I handed out milk and desserts to the residents who humbly came through my line with grateful smiles. As I served, I recognized that Robert knew almost every person going through the line and greeted them warmly. His jokes and contagious laughter filled the room. I was drawn to his joy and willingness to help each person individually with anything they might need, whether it was an extra helping of meat or a special dietary restriction.
During a break in the line, Robert told us his story. He described how he had been in the same position as many of the people who had come for a warm meal without cost. His unstable childhood was full of violence, drinking, and drugs which negatively impacted his life as a young adult. Robert vividly shared about a particular winter which had been extremely hard on him. He sat alone outside of a building shivering in the bitterly cold temperatures as tears froze to his beard. He knew that he had reached the bottom as others who were also struggling looked down in pity upon him. Robert eventually found his way to the Stephen Center where he turned his life around and now as an employee helps others who are experiencing what he went through.
When I read or hear about unfortunate news, it is tempting to lose hope in humanity. However, I know that in the midst of the chaos of our world, there is a man with a welcoming smile and contagious laugh who serves his community with joy and humility. Robert taught me that those in unfortunate circumstances should not be avoided but embraced. He taught me that spending one evening serving meals instead of watching a movie can impact other people. Most importantly, I learned that bad news or circumstances does not need to deter me from living joyfully and peacefully with hope for the salvation of our broken world.